News
S.t.a.l.k.e.r.s. of the world, unite!
14 January 2011
S.T.A.L.K.E.R., without exaggeration, is popular not only in the former Soviet Union, but also with players from all around the globe. The universe of S.T.A.L.K.E.R. attracts more and more people internationally and the growth of interest in the mysterious Zone continues.
Now and then, we may ponder, what do the developer-native Russian-speaking community think of the game? What do they like about S.T.A.L.K.E.R. and what are their expectations of the future sequel?
The Official S.T.A.L.K.E.R. community group on Facebook has initiated the collection of questions to the Russian-speaking fans of S.T.A.L.K.E.R. You have a wonderful opportunity to look at the S.T.A.L.K.E.R. universe through the eyes of game fans living in the ex-USSR part of the world, where the project originated from. Post your questions in the Facebook group page, just make sure they are written clearly and concisely. Try to come up with an interesting question, be inventive.
Have fun communicating with s.t.a.l.k.e.r.s all around the world!

STEAM sales time
30 December 2010
In these festive days, STEAM digital distribution service offers unprecedented sales - until January 3, 2011 you can purchase GSC Game World games with a unique discount of 50%! Cossacks, S.T.A.L.K.E.R. and Heroes of Annihilated Empires have become so affordable like never before.
You'll be pleased to know that STEAM accepts Webmoney payments, thus making the purchase process even easier now.
To proceed to the games catalogue page, click here.

Merry Christmas from GSC
24 December 2010
GSC Game World send their best wishes of stability, peace and prosperity in the New Year to all the S.T.A.L.K.E.R. project fans. Thanks to everyone who supported and keeps supporting us throughout many years. We hope our friendship will remain as strong in the future. Our team wish you sound health, happiness and a smile of s.t.a.l.k.e.r.'s fortune!
Merry Christmas and a Happy New Year!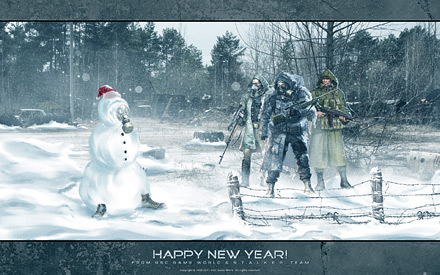 "To get recognition in a foreign land is a big honor". An interview with Bernd Frenz
21 October 2010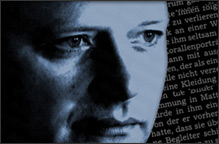 The S.T.A.L.K.E.R. series bibliography counts over 40 novels (in Russian) released. Its popularity continues to be so huge that book publishers have to do reprints of the novels sold out. As as result, the process of nearing the two sides – games and books – has seriously progressed. Nevertheless, it is not the first book experience for GSC Game World (given the earlier release of Heroes of Annihilated Empires series of novels in ex-USSR).

Temporary game running problems
26 August 2010
Dear players! Many of you have faced a problem of making S.T.A.L.K.E.R. run on your PC today. On behalf of GSC Game World, we would like to apologize for the inconveniences caused.
The problem of running the game is caused by temporary shutdown of our internet service. According to our colleagues, the situation will be resolved within the next few hours. For players who would like to play in single mode or in multiplayer over LAN, as a temporary solution, we suggest disconnecting the internet network cable on your PC on launch of the game, or disabling the internet connection via Windows OS tools.
We are thankful for your understanding of this situation.
Sincerely
Web-site Administration

S.T.A.L.K.E.R.-Fest
30 December 2009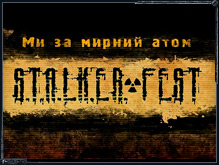 Undeniably, one of the key events in the world of S.T.A.L.K.E.R. this year was S.T.A.L.K.E.R.-Fest, the first international festival of s.t.a.l.k.e.r. culture to have gathered about 200 thousand participants on Kiev's central plaza.
As a small New Year present, please, accept our video of the festival – we collected snippets of all the best to have taken place on Square of Independence that October day and put them together into a story we are happy to offer for viewing today.
Enjoy the video and wishing you a happy holiday season! Good luck!

New version of Smart Mod Manager
4 December 2008
We all know that S.T.A.L.K.E.R. game fans are able to create game mods but they also proved that they could also develop programs for simple and reliable mods usage. Smart Mod Manager will help you to manage your collection of mods, switch quickly between them, add and remove mods in any order. This program is also capable of merging mods together.

S.T.A.L.K.E.R.: 2.000.000 copies sold
3 September 2008
GSC Game World announces its S.T.A.L.K.E.R.: Shadow of Chernobyl has sold 1 million copies worldwide and 1 million licensed copies in ex-USSR countries.
"We are very pleased that S.T.A.L.K.E.R. became so popular among players from all over the world, - said GSC Game World CEO Sergiy Grygorovych. – S.T.A.L.K.E.R. is more than just a game now. Financial success will allow us to develop S.T.A.L.K.E.R. in different directions as a brand."

Results of the online S.T.A.L.K.E.R. tournament
19 June 2008
On June 15, 2008 the final battle in the first S.T.A.L.K.E.R. online multiplayer tournament was staged. On behalf of GSC Game World, we express our gratitude to the organizers - game web-portal UkrGame.net and also Intel and ASUS companies for their help with the competition prizes. Our special thanks goes to the team of STALKER Hispano for their assistance with the server of the game.

International S.T.A.L.K.E.R. Championship by UkrGame.net
30 May 2008
31 may - 15 June 2008 S.T.A.L.K.E.R. multiplayer championship will take place. It is set up by the Ukrainian Portal UkrGame.net. We would like to invite all the gamers to try their fate and take part in this on-line competition.